Irish start-up aims to market replacement for naturally-sourced pyrogen detection agent LAL
Sothic Bioscience from Cork aims to market its synthesised bio-identical replacement LimuleX
Such tests are regularly used by the pharma sector yet are dependent on a reagent derived from the blood of the endangered Atlantic horseshoe crab. Sothic has produced an bio-identical alternative to that extracted from the crab.
Limulus amebocyte lysate (LAL) is the gold standard in pyrogen testing. Currently obtained from the blue blood of horseshoe crabs it is a critically important and highly regulated quality control reagent and its production has to be carefully managed to maintain the horseshoe crab population.
Sothic has an in-house bioproduction platform that allows it to make bio-identical replacement for naturally sourced LAL – LimuleX. the company says: 'This allows us to remove the declining animal source from the equation, modernise the outdated supply chain, and make a superior product.
'We are currently producing at lab scale and are in the process of enlarging our production capacity.'
Sothic Bioscience was formed in 2015 to bring synthetic biology-based animal replacement technologies to the market.
The company was co-founded In 2015 by Stephen Geary, together with COO, Dr Piotr Jakubowicz, and a core team 'equally driven to replace unsustainable animal-derived reagent sources'.
Geary an entrepreneur and co-founder of Forma Labs in Cork city, is a biotechnology graduate of CIT and holds an MSc in Molecular Cell Biology with Bioinnovation from University College Cork.
Dr Jakubowicz is another multidisciplinary entrepreneur with a diploma in chemistry from the University of Mainz, Germany, and a PhD in materials science/biochemistry from the Max Planck Institute of Polymer Research.
The company is also a finalists in this year's Irish Times Innovation awards. Its product is one of 21 innovations competing across seven categories. The final round of judging for the award is due to take place in the coming weeks.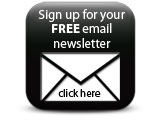 For further reading on this topic see