Israel mandates closed system drug transfer use
Carmel Pharma welcomes the initiative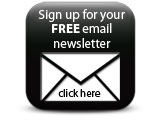 Israel claims to be the first country in the world to make the use of closed systems for the preparation and administration of hazardous drugs mandatory.

The Israeli Ministry of Health has stipulated that closed systems must be available in any place where cytotoxic drugs are prepared and administered; and as the first line of defence against hazardous drug contamination, healthcare workers must work with such systems.

The ruling was made in relation to scientific studies, which prove that cytotoxic drug contamination can be found in preparation and administration areas, and that a closed system drug transfer device is able to minimise this contamination by mechanically controlling the transfer of the cytotoxic drugs.

Carmel Pharma, a supplier of the Phaseal closed system drug transfer device, which has been working with safe handling of chemo for 16 years, has welcomed the Israeli Ministry of Health's decision. The Swedish firm is a market leader in Israel and monitors regulations, guidelines and recommendations worldwide.

Per Rönneklev, company spokesman, said: "The initiative from the Ministry of Health in Israel is unique and will hopefully serve as an inspiration for other countries around the globe."

Dan Pitulia, chief executive of Carmel Pharma, added: "It's a decision that will continue to improve the welfare of Israeli heathcare workers by providing them with a safer working environment.

"We will continue to monitor this and sincerely hope that other countries will follow this excellent initiative."

The definitions used by the Ministry of Health regarding a closed system closely mirror that of the US-based National Institute of Occupational Health and Safety. NIOSH defines a closed system drug transfer device (CSTD) as a drug transfer device that mechanically prohibits the transfer of environmental contaminants into the system and the escape of hazardous drug vapour concentrations outside the system. The International Society of Oncology Pharmacy Practioners uses a similar definition, but includes the terms 'airtight' and 'leakproof'.


Companies