JOB OPPORTUNITY
Business Development Manager
Based in Germany
Would you like to join a progressive market leading company which has achieved double digit growth for the past 10 years? Nitritex has an immediate vacancy for a professional and experienced Business Development Manager based in Germany.
Nitritex is a global leader in the manufacturing of cleanroom consumable products. With operations in the UK, USA and SE Asia, we provide products and services to the major pharmaceutical, life science and electronics customers in 73 countries.
We have an exciting opportunity for an experienced sales person to join our successful sales team as a Business Development Manager (BDM) based in Germany. The right candidate must be fluent in German and English, both verbally and in writing, and have at least 10 years sales experience. This is a customer-facing sales role; the main focus will be to increase the sales revenue in the German territory of our BioClean cleanroom consumable products.
You will be required to visit end users to create brand and product awareness. You will also be required to provide product training to our distributors' sales personnel and accompany them on joint customer visits to new and existing accounts.
There will be a requirement to present technical PowerPoint presentations to the end users, distributors and at trade exhibitions.
If you are a proactive person with strong customer service and sales experience who takes pride in your contribution to the success of the company, have excellent attention to detail and want to be part of a growing organisation, this could be your next long term role.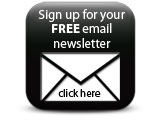 Please email your confidential CV, quoting REF: Cleanroom Technology, to Richard Bryant, Group Sales Director Nitritex Limited.
Featured Companies