Jay Lang appointed President of Charkit Chemical
Jay Lang, President of Charkit Chemical
Charles Hinnant, CEO of LBB Specialties, announced that Jay Lang has accepted the role of President of Charkit Chemical Company, Norwalk, Connecticut, effective immediately. The company is a subsidiary of LBB Specialties LLC.
Mr Lang succeeds Mr Hinnant, the company's founder, as Charkit's President. In this role, he will lead all aspects of the Charkit organisation, including Sales, Marketing, Operations, Regulatory and Administration functions. Mr Lang will be tasked with driving revenue and gross profit growth, managing Charkit's operating functions and improving the efficiency of working capital. He will report directly to Mr Hinnant.
Mr Hinnant said: "Over the past twenty-four years, I have had the pleasure of working with Jay and supporting his development from a talented sales leader into the capable executive he has become. Jay's business instincts, industry experience, deep knowledge of Charkit's organisation and his commitment to Charkit's growth will serve the company greatly for many years to come."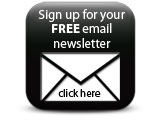 With more than two decades' experience at Charkit, Mr Lang has been a key figure in the company's growth. His career at Charkit has touched numerous roles ranging from key account management to marketing strategy and raw materials management. Most recently, he served as Executive Vice President and a member of the company's Senior Management Team, directing the company's organisational evolution.