Jim Polarine | STERIS Senior Technical Service Manager
Hi Tech Manufacturing | Microbiology
Either chasing tornados or identifying microbial contamination, Polarine travels the world coaching how to put science into action. In this interview, he unveils what a good contamination control strategy looks like
When it comes to microbial identification in controlled production environments, Jim Polarine is a prominent voice. A Master in Biology, Polarine has been the Senior Technical Service Manager at STERIS since 2000; he joined the infection prevention giant following a three-year tenure at the Department of Veteran's Affairs in the US.
In that job, Polarine coordinated clinical research studies in cardiac surgery and carotid endarterectomy, which were funded by the veteran's administration and pharmaceutical companies. "These studies opened my eyes to the possibility of a more challenging and rewarding career in the pharmaceutical and biotech industry," he tells me.
We met at the Pharmig conference last November, but I knew about Polarine long before that, from LinkedIn connections announcing his name in the line-up of a Parenteral Drug Association (PDA) conference, and at the Institute of Environmental Sciences and Technology (IEST) events, for example. So, when I finally caught him in action at the conference, I knew I wanted to have a Q&A with him.
Polarine's presentation on fungal and bacterial spores excursions in cleanrooms was practical and insightful: the take-home message was to proactively prevent contamination. "I think that many times cleanroom managers and operations managers are tied up in meetings and paperwork and don't get an opportunity to walk the shop floor often enough," he observes.
For Polarine, the importance of the drug production process often overshadows the important issue of contamination control, and therefore isn't being trained on annually.
Accolades
Polarine accepts
Parenteral Drug Association award
"Proactive training can prevent problems before they ever arise in the field of contamination in the cleanroom operations," he enthuses. Polarine isn't shy about the wealth of knowledge he possesses. A year on from his start in the industry, he has become very involved with PDA and IEST, not just as a speaker but coaching fellow specialists globally. Next December, Polarine will take over as the PDA Chapter President of the PDA Missouri Valley. He is also a technical coordinator with IEST.
"I enjoy volunteering and getting to interact with other industry professionals and industry thought leaders," he says. And the industry appreciates his insights, too. Last March, the PDA awarded Polarine the Michael S. Korczynski Award. The accolade recognises his contributions to PDA's international activities in Asia, Latin America, Middle East, and Europe.
On the heels of the industry recognition, Polarine agrees to talk about the good, the bad, and the ugly within cleanrooms, describing what good microbial contamination control strategy looks like.
Fungal and bacterial spores are big issues; which are more ubiquitous and why?
The most common fungal spores I have seen recently affecting cleanrooms are Aspergillus brasiliensis, Penicillium, Chaetomium, and Acremonium. The bacterial spores that I commonly see as issues are Bacillus subtilis, Bacillus cereus, Bacillus pumilus, and Paenibacillus.
One of the biggest sources of both fungal and bacterial spores are cartwheels and items brought in through the pass-thru into the cleanroom. Also, inadequate decontamination procedures —using isopropyl alcohol against spores— for items being brought into the cleanroom can lead to spores in the facility.
One of the biggest sources of both fungal and bacterial spores are cartwheels and items brought in through the pass-thru
Ageing facilities with ductwork and flooring are also a common issue. Pooling water and drains in cleanrooms seem to have a common issue of moulds and gram-negative bacteria.
What is the current trend in detecting the presence of these microorganisms?
The most common method for detection is RODAC (replicate organism detection and counting) plates or active air samplers. Swabbing and settle plates have also been used as detection methods. I haven't seen any cleanroom sites using rapid micro methods for detection, but I have seen rapid micro methods being used for microorganism identification.
What does a good microbial control strategy look like?
Any well-designed contamination control strategy starts with annual training with the operators on basic microbiology, gowning procedures, pass-thru decontamination procedures, and the basics of cleaning and disinfection. I also think that one of my colleagues, who was an MHRA inspector, said it best: "Get on the shop floor and be aware of what is going on in the cleanroom as well as be aware of changes and hits in the environmental trending data that could be a sign of changes."
What are the steps to bringing cleanrooms online after a shut-down?
Many steps are needed. I recently co-authored a PDA Book Chapter with Beth Kroeger in Contamination Control #4, "How Issues related to Utilities, Surfaces and Practices Impact Cleanroom Environments", and we also published a PDA Poster on this topic.
The steps involve either a triple and 9x cleaning, fogging procedure or pre-cleaning, followed by a VHP cycle, then going through the cleanroom start-up procedures listed in ISO-14644 part 3. The ISO documents cover procedures such as HEPA filter testing, airflow and air velocity testing, HVAC, temperature, humidity, and differential pressure testing.
What is the most common source of bioburden in the cleanroom?
The operator, as Tim Sandle noted in his 2011 PDA Journal article. However, there are flaws in other areas. For example, when it comes to cleaning and disinfection, I've seen situations where operators don't make up the dilution of the disinfectant correctly, or there is not enough wet contact time on the cleanroom surface.
Instead of following "best practice", they applied the circular, "wax on and wax off" method
Also, during the review of cleaning videos, I've seen where operators were trained on overlapping unidirectional strokes and instead of following that "best practice", they applied the circular, "wax on and wax off" method. I've also seen cleanroom design flaws in the placing of equipment in front of HEPA filters, break down of the sealant layer of the floor, improper HEPA filter air return vents, and ceilings in cleanrooms with gaps between the HEPA filters and the gasket material.
Market overview
Polarine recognises that the methods of identification of microorganisms, such as the Maldi Tof and MicroSEQ detection systems, have improved significantly in the past few years.
"The phenotypic and genotypic identification techniques have advanced a great deal since 2001 when upon one of my first cleanroom visits, I inquired about the types of moulds the site had and I was told "red mould, white mould, and black mould", he says, noting that such an approach is not accurate.
Nevertheless, the tried and true methods for environmental monitoring (EM), are still the most common and still in use in the industry. Polarine hints that companies not using real-time methods are missing out on the benefits.
"I see TSA (Tryptic Soy Agar) and SDA (Sabouraud Dextrose Agar) being commonly used media in cleanroom sampling. The food industry has been utilising rapid methods for many years and some of these methods may become more common in the years to come.
I can see some of these rapid micro detection methods that look for ATP becoming more common in cleanroom facilities," he says, adding: "I've not seen rapid method technologies really being widely used for things such as environmental monitoring."
What technology do you recommend for detecting microbial contamination?
I still recommend active air sampling, RODAC plates, swabbing, and settle plates for routine EM. I can see systems like the one I used in the lab animal industry a few years ago, the Lumgenie, being more commonly used in cleanrooms, as well as the detection of RLU (Relative Light Units), which can be correlated to the amount of ATP from bacteria or product residue on surfaces. A potential concern is residue and wet surface left by the swab used for the ATP monitoring. These detection systems are commonly used in the food and hospital industries, but I have not seen them being used in the cleanroom industry.
From your experience as a global speaker, what practices have you seen that are different and similar to microbial control?
I have seen that a rotational programme with either one or two disinfectants and a sporicide is common now more than it was years ago. I've also seen the focus on moulds and Bacillus spores becoming more critical in the industry due to recent contamination outbreaks due to Aspergillus and Bacillus cereus.
Looking back on his travels, Polarine tells me that in Brazil and Argentina, for example, it's common to see facilities using multiple disinfectants and multiple sporicides where good science might not be the reason behind the process. "In China and Brazil, it's not uncommon to see facilities trying to develop their own disinfectant products.
"I also recently spoke at NASA's Missions to the Mars Conference and the main contamination control concern they had was spores being brought back to Earth from the spacecraft or the astronauts," he warns.
NASA's Missions to the Mars Conference's main contamination control concern was the spores being brought back to Earth from the spacecraft or the astronauts
Training, speaking and walking the cleanroom floor of various company clients take up a share of Polarine's time, but walking the path of tornados is perhaps his true passion. The hobby grew on him from his grandfather, who was a meteorologist on television in London and then at the National Hurricane Center in Miami during Hurricane Andrew. "I have always had a very strong interest in the science and safety of severe weather," he tells me. The Cantrall tornado that struck Illinois in 1995, and the F-3 and F4 category tornado the hit St. Louis in 2011, are some of his epic chases.
Time is up. Polarine has to get back to work. He disappears behind the door either to investigate a storm or microorganisms.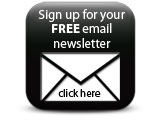 N.B. This article is featured in the June 2019 issue of Cleanroom Technology. The latest digital edition is available online.
Featured Companies