Jurlique upgrades facility with Efaflex's High Speed Doors
The skincare producer needed a premium door system to maintain the quality control conditions to store ingredients
Efaflex High Speed Door - airlocks from packaging to warehouse areas
Jurlique, Australia's leading premium skincare producer, sells products across the globe, with the majority of its natural ingredients grown in the Adelaide area.
Operating for more than 30 years, Jurlique had outgrown their existing manufacturing facility and needed to expand.
The Jurlique project management team conducted a large amount of research into the type of materials and equipment it wanted as part of the upgrade. It was imperative that the equipment maintains the high standards upheld by an innovative manufacturer.
Premier Door Systems was selected to supply and install the Efaflex High Speed Doors for environmental and quality control procedures. Jurlique said it chose the Efaflex SRT- ECO, High Speed Door Model because of its increased safety features and high quality finish.
The project management team also noted Premier's "… good relationship with manufacturer", with similar projects, such as CSL Behring. The service and support provided previously was as key point in their decision to choose Premier Door Systems.
The company installed 10 Efaflex High Speed Doors into the facility in various applications including Airlocks from packaging to warehouse areas, providing efficient means of stock transfer, whilst ensuring control of a clean room environment.
Efaflex SRT-ECO features:
stainless steel construction
easy emergency egress via brake release
high operating speeds
rated to over 150,000 cycles per year.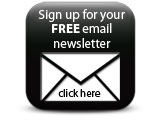 Premier Door Systems is a partner of Efaflex High Speed Doors in Australia, providing expertise in supply and installation of quality High Speed Doors for various applications.
Featured Companies