KSM rebrands
Contact cleaning technology company has launched a new branding and announced "substantial" product enhancements
KSM, a contact cleaning technology company, has announced the launch of a new website, new branding and "substantial" enhancements to its product range in terms of functionality, efficiency and design. The move, KSM said, aims to deliver increased value to customers.
Under the Superclean brand, the company's portfolio of products remove surface contamination at the microscopic level from a wide range of materials used in critical processes in several industrial, process and manufacturing environments.
Key sectors for KSM solutions are printed circuit board (PCB) electronics; label printing, cleanrooms, automotive and industrial glass, industrial screen-printing and industrial film and paper converting.
"By effectively removing contamination, yields can be increased, defects eliminated, wastage reduced and profitability increased," read a statement.
In 2017, KSM became part of the Rainbow Technology Systems group of companies. Rainbow is s design, manufacturing and consumables supply company based in Glasgow. Its projects range from bespoke process automation solutions to the supply of consumables to a wide range of industries.
David Westwood, sales and marketing manager of Rainbow Technology Systems, commented: "With the financial and technical backing of Rainbow, KSM is a force to be reckoned with in the contact cleaning sector.
"Our team has decades of experience in this market on a global basis. Our product spectrum ranges from the manufacture of custom-made contact cleaning equipment to the supply of the highest quality consumables."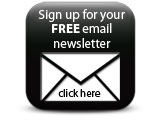 Westwood said sales of KSM products increased in 2017 as the company reached more customers. According to Westwood, the forecast for 2018 "is to be even better".