Keltron upgrades India-based satellite component facility
The facility will now contain equipment and features that reduce dust and microorganism contamination, whilst also controlling temperature, moisture, and pressure
The Times of India has reported that Keltron has commissioned a cleanroom for fabrication of electronic modules and an AI camera assembling facility at its Manvila campus in Thiruvananthapuram.
Operation relevant to manufacturing electronic modules of satellites will now take place here.
The facility will now contain equipment and features that reduce dust and microorganism contamination, whilst also controlling temperature, moisture, and pressure.
There will also be ioniser devices in order to prevent any damage to products from ESD.
Before working in the cleanroom all staff will be given special training at Indian Space Research Organisation's (ISRO) unit in Bangalore.
The facility will be certified equivalent to ISO Class 100,000 (Class 8).
Uses
Following this announcement, Keltron authorities have commented that the contract for manufacturing electronic modules for satellites from U R Rao Satellite Centre, an agency under ISRO, has been signed.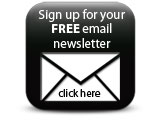 The AI camera assembling facilities is for products to be used in traffic enforcement. Keltron says this is the first and only facility of its kind in the country, and the Times of India says that presently, various law enforcement agencies in the country are importing cameras.
Companies