Kimberly-Clark to spin-off healthcare business
Will create a healthcare company with approximately US$1.6bn in net sales
Kimberly-Clark is proposing to spin-off its health care business, creating a stand-alone company with approximately US$1.6bn in annual sales.
The Roswell, Georgia, US-based firm says the business would also be a market leader in both surgical and infection prevention products for operating theatres and medical devices for pain management, respiratory and digestive health.
'While K-C Health Care has been part of our company since the 1970s, its strategic fit and growth priorities have changed over time and we now think that pursuing a spin-off makes sense for our shareholders,' said Chairman and Chief Executive Thomas Falk.
'This move would allow K-C Health Care to optimise its performance and flexibility to pursue its own value-creation opportunities.
'A spin-off would also allow us to further sharpen our focus on our consumer and K-C Professional brands.'
Robert Abernathy, currently Kimberly-Clark Group President – Europe, Global Nonwovens, and Continuous Improvement and Sustainability, will become Chief Executive of the new health care company if the spin-off takes place.
Abernathy joined Kimberly-Clark in 1982 and has held senior management positions throughout the company, including having overall responsibility for K-C Health Care from 1997 to early 2004.
Joanne Bauer will continue as Kimberly-Clark President – Global Health Care, working closely with Abernathy on separation planning and will retire when the spin-off is completed.
Kimberly-Clark management expects to make a final recommendation about the spin-off in the 'next several months'. If the board approves the move, a transaction is likely be completed by the end of the third quarter of 2014, subject to market, regulatory and other conditions. The company expects the spin-off would be in the form of a tax-free distribution of 100% of the new company's common stock to Kimberly-Clark shareholders.
About 70% of K-C Health Care's sales are in North America, with most of the rest in Europe and Asia. They are split approximately 70% surgical and infection prevention products and 30% medical devices.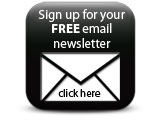 The business employed more than 16,000 people at the end of 2012, with a large majority located in Latin America and Asia.
Featured Companies