Kingfield Electronics upgrades cleanroom
British company has installed an ISO Class 8 cleanroom in response to increasing demand for assembly services
Photo as seen on Kingfield website
Kingfield Electronics has installed an ISO Class 8 cleanroom at its plant in Chesterfield, Derbyshire, in the UK. Kingfield is a contract electronics manufacturing (CEM) solutions provider that caters to companies operating in a variety of high reliability, high quality, function critical markets including scientific and laboratory, defence and aerospace.
This new addition to its capability enables Kingfield to offer a total contract electronics manufacturing solution to those companies looking to manufacture products which are sensitive to particulate contamination.
In a statement, the company explained: "Following a number of enquiries for cleanroom assembly services, our state-of-the-art Chesterfield manufacturing facility has been further upgraded to include a bespoke ISO class 8 cleanroom compliant to BS EN 14644-1:2015."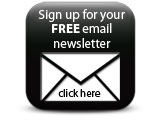 The new ISO Class 8 cleanroom would allow Kingfield the facility to manufacture a wide range of products for companies in the medical, scientific instrumentation, optics, nanotechnology and micro-mechanical industries.
Companies