LTE makes key appointment in India
The British steam steriliser and lab equipment manufacturer has appointed Ashim Chakravarty to spearhead the company in South East Asia
LTE Export Managers David Todd
and Ashim Chakravarty
LTE Scientific has announced the appointment of Ashim Chakravarty as its area export manager for India and South East Asia, further expanding its global activities.
Chakravarty is based in Kolkata, India, and is LTE Scientific's first-ever full-time area manager specifically employed in the region.
Headquartered in Oldham, Greater Manchester, LTE Scientific produces steam sterilisers and laboratory equipment.
LTE Scientific managing director, John Lees, commented: "Ashim is an important and strategic appointment for us and we are delighted to welcome him. He will establish an important full-time presence for us in India and South-East Asia. Ashim's appointment will ensure that we are fully represented in the Region as our business expands further."
Chakravarty joins LTE with 20 years of professional experience from working in the life sciences industry. Prior to his appointment, he spent 13 years with a UK spectrophotometer manufacturer.
Lees said the appointment of an area manager for India and South East Asia will encourage growth through the company's existing distributor network. In his new role, Chakravarty will be responsible for also identifying new distributors for life science and medical fields.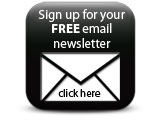 "We are very excited and confident about creating this brand-new position in India. We believe Ashim is an excellent addition to LTE's team, as we increase our global activities and our investment in equipment design and manufacturing, customer service and training," Lees concluded.
Companies