Lab3 autoclaves bring economies to steam sterilisation
Cleaning | Hi Tech Manufacturing
New Boxer models are the first in the developing ECO range
Northampton, UK-based Lab3 is to re-introduce the Boxer autoclaves, with the first models making up part of a developing ECO range.

The specialist laboratory supplier says the autoclaves will bring greater economies to steam sterilisation applications because steam is only generated when an autoclave operation is required.

The new autoclaves will bring greater economies to steam sterilisation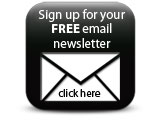 The first two models in the ECO range are the BL3-200-100, which has a 95-litre capacity and the BL3-200-200, with a larger 180-litre capacity. Both offer convenient front loading with a load height of 850mm and the door has a single-action closing mechanism, which makes opening and closing easier. This was a notable feature of the original Boxer brand and has been retained in the re-engineered machines.

Both autoclaves are electrically heated and offer a temperature range up to 136°C and pressure of 2.2 bar. All parameter settings are made via a large touch screen mounted on the front of the autoclave. Once the process temperature and time have been set the cycle is automatic and a graphical indication of the real-time process status is permanently displayed.

The autoclave chambers are finished in polished grade 316 stainless steel. The BL3-200-100 has a chamber size of 480mm x 345mm x 565mm, while the BL3-200-200 measures 480mm x 510mm x 730mm. Each autoclave is supplied with two stainless steel loading shelves.