Labconco biosafety cabinet balances comfort and precision
Features Inclination Technology and MyLogic operating system
The Purifier Logic+ design team balanced Inclination Technology with the MyLogic operating system
Balancing comfort with the need for incredible precision is the main challenge when designing equipment for microbiology lab work. When conducting activities that require a biosafety cabinet (BSC), such as pipetting and microscopy involving biohazards, the ergonomic risks are compounded.
There are also intrinsic risks associated with BSC use, including poor working posture, upper limb disorders, space constraints, lighting temperature, vibration, and working with sharp, hot, cold or toxic/hazardous objects.
Building on four decades of ergonomic innovation, the Purifier Logic+ design team at Labconco, a US developer of biological safety cabinets and enclosures, scrutinised every biosafety cabinet on the market and looked to find, design and use the best features.
Their work resulted in the development of an extensive human factors package called Inclination Technology, and the MyLogic operating system.
The goal of Inclination Technology was to maximise safety through observing and understanding human habits. Modifications that evoke the essence of the human experience were added to the counter-balanced, anti-racking, inclined sash, line-of-sight digital display, ADA compliant cabinet controls, electrical outlets and utility service fixtures.
For safe entry of cords, cables and tubing connecting two devices, one outside the BSC and the other in the BSC's work zone, a portal was designed that remained within easy reach of a seated user. These devices keep the connections out of the way in a busy workstation, and protect both the lab and the BSC interior from loss of containment through a vacuum lock system.
Using full sentences, MyLogic OS initially guides a new user through Smart-Start set-up
The MyLogic OS uses an optimised, multifunction, colour display with intuitive programming to guide an operator through cabinet set-up, calibration and diagnostic troubleshooting.
Using full sentences, MyLogic OS initially guides a new user through Smart-Start set-up, allowing for control of the cabinet's entire operation with simple sash movement. Cabinet status is displayed on the digital display, and using system feedback, a diagram of a BSC highlights areas of the cabinet affected by or causing an alert or alarm condition. This graphic is accompanied by a status message that describes the condition and provides correctional walk-through instructions.
Labconco has also introduced the Protector XStream Hood, which it says has been tested beyond SEFA-1 standards.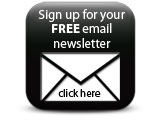 With a face velocity of 40fpm and sash fully open, the product was subjected to 50fpm cross drafts, NIH protocol, and tracer gas measurements. In all scenarios, the Protector XStream allowed 0.00ppm average level of tracer gas outside the fume hood. Although a safety officer or industrial hygienist would determine the actual face velocity setting for your laboratory, the firm says the ability of the Protector Hood to contain under these adverse conditions sets a new standard of safety, but the energy savings are equally impressive. Operating a 6ft Protector XStream Hood at 60fpm face velocity, with the sash in its fully open position, requires only 690 CFM.