Labels survive cryogenic storage
Design and Build | Food | Hi Tech Manufacturing
Resistant to water baths, solvents and abrasion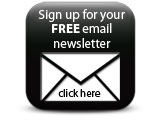 The CIL91000TN series of labels from UK-based Computer Imprintable Label Systems (CILS) will survive cryogenic storage. They incorporate a clear wrap-around tail to permanently protect computer-printed variable data, providing clear and reliable identification.

These labels for vials and tubes are waterproof and can withstand multiple freeze-thaw cycles, water-baths, solvents, abrasion and long-term storage in liquid nitrogen and ultra-low temperature freezers (down to –196°C) without detaching, cracking or fading.

CIL91000TN labels can be printed 'in-lab' through a PC and laser or thermal transfer printer and can be supplied pre-printed or plain in any size, shape and colour.