Labtech Analytical extends Pinpoint Scientific's reach in Asia
Pinpoint Scientific has chosen Labtech Analytical in India as it's latest distributor partner in the Asia-Pacific Region
Pinpoint Scientific has chosen Labtech Analytical in India as it's latest distributor partner in the Asia-Pacific Region.
As part of the company's global growth plan, it is looking to partner with organisations who are able to provide in-country expertise to our customers where possible. Pinpoint's partnership with the team at Labtech Analytical in India achieves this, and will allow customers in India and neighbouring countries to benefit from the company's collective experience and expertise.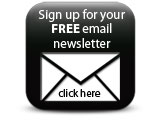 Labtech Analytical is a fast-growing entity in the field of Pharmaceuticals, Healthcare and Food & Beverages markets. The company focuses on supplying microbiology and analytical bespoke products supported by excellent customer service.
Companies