Life Sciences 2018 Exhibitions of Turkey
Suppliers of technology and services for life science fields will come together at the Life Sciences Exhibitions of Turkey, held in Istanbul 19–21 April 2018
The show will attract key players in biotech, OTC, pharma and laboratories from across Turkey and neighbouring countries, covering a huge market.
This new concept comprises four shows in one: Analytech 2018, Biotecnica 2018, PharmaNEXT 2018 and NutriVISION 2018.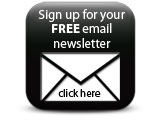 Life Sciences invite all the relevant industries to take place in the Life Sciences 2018 Exhibitions of Turkey to establish new business contacts in this rapidly developing field and to take part in the future-oriented market of near Asia, the Middle East and Eastern Mediterranean area.
Companies