Lighthouse video explores particles and the industries impacted by them
The provider of particle counters has released a video to provide an overview of relative particle sizes and the industries that are affected by them
Lighthouse is a provider of Airborne Particle Counts, Airborne Molecular Contamination Levels, Liquid Particle Counts, Electrostatic Charge, Temperature, Humidity, Total Organic Carbon Monitoring and many more products. These solutions are now found in semiconductor, pharmaceutical, data storage, biotechnology, aerospace and defence industry plants worldwide.
The Lighthouse Monitoring Systems was the first Open Architecture system to provide customers with the flexibility to integrate different types of sensors into one monitoring system.
Lighthouse to impact the industry through continual software and hardware research and development with a scalable system design that allows the system to grow with the needs of the user. This flexibility is built into all aspects of the system to allow for any number of custom interfaces, monitoring or alarming solutions.
Lighthouse products detect and monitor particles, as well as numerous other environmental factors in order to protect products and people.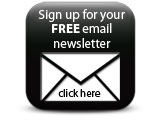 This video provides a brief overview of relative particle sizes and some of the corresponding industries that are impacted by these particles.
Featured Companies