Lincor and Proventix form partnership to improve hand hygiene
Will integrate nGage and MEDIVista technologies
Lincor Solutions, a Dublin-based supplier of point-of-care computer solutions and Proventix, which offers healthcare hand hygiene technology, are to integrate their technologies to improve healthcare quality and patient safety.
Birmingham, Alabama-based Proventix's nGage uses radio-frequency identification (RFID) technology as a point-of-care compliance monitoring system, while Lincor's MEDIVista platform is accessed via a clinical grade, touchscreen terminal at every bedside used by patients, doctors, nurses and other hospital staff.
"The integration between nGage and MEDIVista will ensure that hospital staff will not be able to use the bedside terminal to access clinical applications unless they have satisfactorily cleaned their hands," said Enda Murphy, Chief Technology Officer and Co-founder of Lincor Solutions. 'Our hardware and software already have features to minimise the risk of infection, but the addition of nGage takes this protection to an entirely new level."
Harvey Nix, CEO and Founder of Proventix said the company is passionate about protecting patients from healthcare-associated infections by ensuring health professionals follow the highest standard of hand hygiene.
"We are actively looking to partner companies that share our vision. Lincor is an ideal partner for us as they are already working in quality care improvement."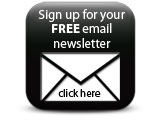 Shannon Medical Center of San Angelo, TX, US was awarded the Healthcare Informatics Innovator Award for its use of the nGage system to improve the quality of healthcare delivered in the Centre. Shannon will be recognised at next month's HIMSS 2013 Conference in New Orelans (3–7 March) for achieving a 62% reduction in healthcare-associated infections over a six-month period through use of the system.
Companies