Linkam Scientific continues expansion with new appointments
Linkam Scientific has made appointments due to steadily expansion across all departments from increasing demand for custom instruments for scientific research
Robert Gurney (L) and Khanitha Mala (R)
Linkam Scientific has welcomed two new employees to the UK Sales and Marketing team as part of the company's ongoing investment in growth. Khanitha Mala and Robert Gurney have both joined the temperature control specialists.
In the last decade, Linkam Scientific has steadily expanded across all departments to accommodate the increasing demand for the company's custom instruments for scientific research. With a growing R&D facility and a dedicated production hub in Surrey, UK, as well as a specialist R&D operations team in the Netherlands, Linkam has built a strong reputation as an innovator, supplying bespoke products designed to help advance scientific discovery.
Khanitha Mala has joined as Sales Engineer from a large pharmaceutical supplier in Asia. Her extensive experience in sales and marketing in the medical industry is valuable to Linkam, and she now provides customers with solutions for sample characterisation across Linkam's range of devices for microscopy, spectroscopy, and various other imaging applications, specialising in systems used for a medical research such as Peltier temperature control, cryomicroscopy and freeze-drying instruments. Mala frequently demonstrates Linkam devices at research facilities and companies around the UK.
Robert Gurney has recently joined Linkam's technical marketing team. His PhD and postdoctoral experience are in thermomechanical testing of soft materials such as polymer nanocomposites, rubbers and adhesives, and in organic and inorganic photovoltaics. His new role as Marketing and Applications Specialist sees him developing scientific applications and writing about research using Linkam systems.
Gurney said" "I first used a Linkam THMS600 in my undergraduate Physics project to measure the glass transition temperature of a polymer film. Since then I have seen Linkam systems in laboratories worldwide, and was always impressed with their precision control, durability, and customisation. I'm happy to be working alongside our engineers and customers to develop characterisation solutions across all areas of scientific and industrial research."
In addition to hiring new staff, Linkam is well known for developing existing employees. Shrey Sharma, who has been with Linkam for over three years, has been promoted to Sales Manager. With an MSc in biomedical sciences and a previous role as Technical Sales Engineer at Linkam, Shrey has experience in a variety of research industries ranging from life sciences and pharma to materials science and chemistry. He works directly with researchers across Europe to get more data out of their samples and introduces them to new methods of analysis. He also manages and supports Linkam's distributor network throughout Europe, helping them to provide custom solutions to end users' scientific research needs.
Ross Browne, Linkam's Managing Director, commented on the recent appointments: "As a rapidly growing family business, we are proud to continue the legacy set by Arnold and Louise Kamp that fosters talent and dedication to scientific excellence. We are excited to welcome our new employees and congratulate Shrey on his career progression."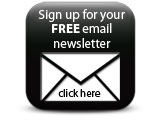 In addition to Khanitha, Robert and Shrey, Linkam will continue to appoint more engineers, sales and marketing staff to support continued expansion and innovation.
Companies