Lonza to buy US clinical manufacturing site
The site is being acquired from Shire and adds early-phase clinical manufacture on the West Coast
Lonza's HQ in Basel, Switzerland: Picture courtesy of Lonza
Lonza is acquiring a clinical-stage mammalian manufacturing site in the US from Shire. Financial details of the deal were not disclosed.
The 58,000-ft2 (approx 5,388m2) site, located in Hayward, California, has been operating as a multi-product cGMP facility since 1990 and has a successful regulatory track record.
Assets include 1,000L and 2,000L single-use bioreactors and associated downstream capabilities. Currently the site employs more than 100 personnel, all of whom will have the opportunity to continue in their role with Lonza.
In response to Lonza's Pharma&Biotech customers' increasing demand for clinical-stage manufacturing capacity, the acquisition of the site will provide additional cGMP capacity and will supplement our existing assets in Slough (UK). Lonza customer batches will be initiated in 2018.
"As a committed partner to the pharmaceutical and biotechnology industry, Lonza recognizes the need for established and dependable global manufacturing facilities," said Karen Fallen, Vice President, Business Unit Head, Clinical Development, for Lonza. "The acquisition of this site allows our customers greater access to clinical capacity from a US site. The additional capacity will support the needs of our customers to secure manufacture for their products' complete lifecycle across Lonza's global manufacturing network."
"We are confident in Lonza's ability to continue the important work happening in Hayward and are pleased that they recognised the talent of the team already in place," said Matt Walker, Shire's Head of Technical Operations. "Moving forward, Lonza will serve as a partner to Shire, managing the manufacture and supply of reagents used in a number of Shire products."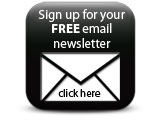 Lonza's recently completed the acquisition of Capsugel increasing its ability to supply the pharmaceutical, biotech and specialty ingredients markets.
Companies