MAC Packaging now provides cleanroom bearing packaging for the military
Will reduce time and the cost of the service, the company says
MAC Packaging Company, a Military Specification (Mil-Spec) contract packaging company based in Tempe, Arizona, US, now has the ability to provide cleanroom bearing packaging, which eliminates the need to ship products out-of-state.
The company says this will help US Department of Defense bearing suppliers meet the requirements of MIL-DTL-197, at a lower cost and with greater ease. MIL-DTL-197 is the military specification that covers the cleaning, drying, preservation, packaging, and packaging marking requirements for all types and sizes of stock and production bearings, associated parts, and sub-assemblies.
'We are constantly looking for ways to expand the services we offer to our many loyal customers,' said Andy Munter, CEO of MAC Packaging Company.
'Our ability to provide local cleanroom facilities for bearing packaging means that we can cut down considerably on the time it takes to complete this type of packaging, reduce the cost of this service, and better control the process.'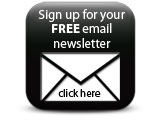 MAC Packaging may in future include local Hazardous Material packaging, which would be unique for the Phoenix area, he added.