MDT lines up quality
Key suppliers and speakers will be on offer at the Medical Device Technology exhibition and conference 2003, NEC, Birmingham, UK, 12-13th February
Now in their 10th year, the exhibition and conference are expected to attract some 4500 visitors.
The show will host more than 130 medical device and in vitro diagnostic manufacturers who will be showcasing their latest developments. The organisers say all supply sectors will be represented from materials, pump and valves, packaging, CAE, mould making and adhesives through to sterilisation, filtration, thermoforming, testing & calibration, QA/QC, components assembly systems and in vitro diagnostic products. Visitors will also be able to visit the co-located shows – 3C Cleanroom Technology, Practical Vacuum, IPOT (Image Processing and Optical Technology), Machine Vision, Machine Building and Automation, MTEC (Sensors, Measurement & Instrumentation) and Electrical Imaging. The conference is said to have a more comprehensive programme than ever before with highlights including presentations from NICE and the FDA. Following on from the success of the FDA video presentations at last year's event, the FDA will again be represented at the 2003 conference with face-to face presentations from two representatives of the FDA's Office of Compliance. Kimberly Trautman will give an insight into the most important issues involving the FDA's medical device quality system regulation while Jan Welch a quality systems/IVD expert, will give the FDA's perspective on current IVD issues. Additionally there will be video updates from two representatives of the FDA's Center for Devices and Radiological Health on regulatory processes and evaluation of new technologies. The organisers have also once again secured representation from the National Institute for Clinical Excellence (NICE) and Anne-Toni Rodgers, the organisation's Communications Director, will be presenting a comprehensive guide to NICE and devices. Two other key presentations come from the Medical Devices Agency. Dr David Jefferys, Chief Executive and Director, will discuss the merger between MDA and MCA and provide an update on other critical issues. While the current work programme of the Notified Body Operations Group and its achievements to date will be reported by Steve Owen, Head of European and Regulatory Affairs, MDA. In addition to these representations, delegates will be able to hear from speakers from leading medical device and in vitro diagnostics companies.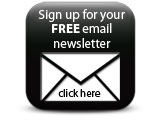 All the latest developments The schedule of presentations is said to cover all the latest developments affecting five key areas: new advances in device design & manufacturing; new materials; IVD – the regulatory track; medical device regulation and standards; and IVD – the design track, which is a new theme for 2003 and will address the latest issues specifically facing the design of in vitro diagnostic products. Among the line-up of industry experts, Andreas Schneider, from the Fraunhofer Institute for Biomedical Engineering will give his insight into biomedical microdevices, while Helen Glenister, Director of Modernisation at the National Patient Safety Agency and Clive Grinyer, Director of Design and Innovation at the Design Council will investigate how the more effective use of design could help to improve patient safety . The Managing Director of Jain PharmaBiotech will take an in-depth look at how using protein biochips can offer a number of alternatives and advantages in clinical diagnostics and Jarkko Ihalainen from the Finnish National Agency for Medicines will discuss issues of vigilance and post market surveillance. In addition to the presentations from the FDA on medical device regulation and standards, a representative from Eucomed will reveal the organisation's perspective on the Medical Device Directive.
Companies