MSS Clean Technology goes into administration
Begbies Traynor seek a buyer for business as a going concern
MSS Clean Technology, a UK designer of laboratories, cleanrooms and controlled environments, has gone into administration.
Andy Clay and Rob Sadler of Begbies Traynor in York have been appointed as joint administrators of the York-based company.
Established in 1982 and based in Sheriff Hutton, MSS operates worldwide and has a strong reputation within the pharmaceutical, biotech, healthcare and electronics sectors.
The company is continuing to trade while in the hands of the joint administrators. Ongoing contracts are being completed and a buyer is being sought for the business as a going concern.
Joint administrator Rob Sadler said: 'MSS is well-known as a specialist in the design and installation of controlled environments and has established a Blue Chip client base. We are continuing to trade the business while it is marketed as we are confident that with its valuable IP and brand, as well as the directors' expertise and its extensive contacts, it will be of interest to a number of potential buyers.'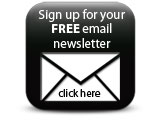 All enquiries in relation to the sale of the business should be made to Steve Jordan at BTG Asset Consulting on +44 113 244 0044.