Marchesini's new ampoule line takes pride of place at ACHEMA
Italian machinery company Marchesini gave pride of place to a new ampoule line, capable of washing, sterilising and filling up to 24,000 ampoules an hour.
The Corima RSF24 ampoule filling-sealing machine is said to be designed to be easy to service and clean
The first machine in the line is a WRA24-8 continuous rotary washing machine from Corima. The conveyors are automatically selected and transferred to the gripper conveyance system by means of a loading star wheel and inverted. Up to eight internal cleaning stations use needles that rise up into the containers and perform the cleaning cycle with up to three different fluids in a sequence to suit the process requirements. The opening times for the feeding valves of each washing fluid can be individually programmed.
After washing, the containers are unloaded automatically via a continuous motion unloading screw, before entering the in-line depyrogenation tunnel. The model NLT60S-C produced by Neri is one of a new series of depyrogenation tunnels with laminar flow of hot air for ampoules or vials. An unusual feature is the automatic sterilisation of the cooling chamber by a flow of hot air heater by a special set of AISI 316L stainless steel heating elements installed within the circulation lines.
While the cooling chamber is being sterilised, the hot air circulation system is switched automatically to recycle mode to save energy. At the same time the tunnel outlet is shut off from the sterile chamber by means of a hermetically sealed hatch. A silicone HEPA filter is installed in the cooling chamber and can operate continuously under a flow of air at 250°C. The cooling chamber is sterilised after the depyrogenation tunnel has completed the treatment of a batch of ampoules or vials.
The sterilisation sequence is as follows: the insulated ampoule outlet hatch is closed, separating the tunnel from the sterile chamber; the sealing gasket of the hatch is inflated with sterile compressed air; the liquid in the cooling battery is drained; the bypass that recycles the air is opened; the air expulsion line is closed and the heating elements are switched on.
The process is controlled by probes tht ensure the minimum temperature of 170°C is reached throughout the whole chamber and is held for the time necessary reach a bacterial reduction of 6 Log. At the end of the cycle the cooled containers are fed to the Corima RSF24 ampoule filling-sealing machine. This is equipped with eight dispensing pumps and is said to be designed to be easy to service and clean.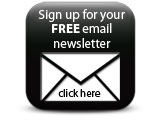 Contact .(JavaScript must be enabled to view this email address) www.marchesini.com