Marinomed names CFO
Pascal Schmidt takes on the role of chief financial officer, effective 1st August 2018
Pascal Schmidt
Marinomed Biotech AG has appointed Pascal Schmidt as its chief financial officer, effective 1st August 2018. The Vienna-based company said the appointment marks a milestone in the further growth of the firm.
Schmidt, 45, has more than 20 years of experience in corporate finance, business development as well as merges and acquisitions. Most recently, he held the position of managing director at Raymond James Financial Inc. Prior to that, Schmidt was a partner at consultancy firm Mummert & Company and a member of the Investment Committee at Infineon Ventures.
"We are delighted to welcome Pascal Schmidt to the management team as he brings considerable financial acumen alongside in-depth business development expertise to Marinomed," sais Simon Nebel, chair of the supervisory board. "With his knowledge and track record, he is the ideal addition to our management team at Marinomed, further driving the successful development of our company."
A biopharmaceutical company, Marinomed develops therapies against respiratory diseases based on its unique anti-viral respiratory technology platform, MAVIREX. The company has also developed the MARINOSOLV platform to enable novel stable aqueous formulations of hardly soluble compounds a faster onset of action and a better bioavailability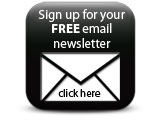 Marinomed has recently reported strong growth cross all segments in 2017. The company said it made significant progress with its ongoing development work in 2017. With its €7 million convertible bond issue, Marinomed has managed to secure attractive terms in funding its growth plans in 2017. At €4.8 million, total revenues increased by 84% in comparison to the previous year level of €2.6 million.
Companies