Martindale Electric expands DT Thermometers series
The UK manufacturer has added two models to its range of hand-held digital thermometers
UK manufacturer Martindale Electric has added new models to its range of hand-held digital thermometers. The DT173 single input and DT175 dual input K Type (pictured) have been built for ease of use and performance.
The new DT series provides users with a range of enhanced features to meet the latest demands for temperature measurement in industrial, commercial and public premises.
These units are supplied with bead thermocouples as standard and are also compatible with the full range of Martindale K Type probes including air, penetration, clamp and surface probes, ensuring simple measurement solutions for every application. They are also supplied in a tough holster with built-in stand. The backlit display has large digits for easy viewing in all environments.
The Martindale DT175 is a dual input digital thermometer that allows users to take readings from two type K thermocouples at the same time. For example, the input and output of heating equipment and other systems. When used with the handy differential mode, readings can be used to show the effectiveness of heating and cooling systems.
Both models can be used to record minimum, maximum and average values to identify extremes of temperature. These units also feature a Hold function to freeze the displayed value. Readings can be displayed in either Centigrade of Fahrenheit.
The new thermometers form part of the latest environmental range from Martindale Electric, which is designed to assess all the key parameters that contribute to the quality of the indoor built environment and ensure compliance with health & safety regulations.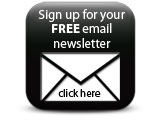 Companies