Medical Air Technology designs and builds specialist cleanroom for hospital in Malta
Mater Dei Hospital includes a new cytotoxic dispensing aseptic suite designed for the preparation of cancer treatments
The project includes a new cytotoxic dispensing aseptic suite
Medical Air Technology (MAT), a Manchester, UK-based specialist in the construction of cleanrooms, recently completed a complex design and build project at Malta's state-of-the-art national hospital.
Mater Dei is an acute general teaching hospital, offering hospital and specialist services. One of these specialist services is a dedicated oncology centre, funded in part by an EU grant, which offers world-class treatment from a new purpose-built block. MAT was brought in to work on a new cytotoxic dispensing aseptic suite within the oncology centre, designed for the preparation of medicines to treat cancer. This treatment is prescribed by a doctor and prepared by pharmacists trained in the aseptic handling of medicines. Such medicines, which are unique to each individual patient, have a short shelf life due to microbiological issues. The new facility enables the safe aseptic preparation of treatment and its subsequent administration to the patient.
MAT was recommended to the main contractor following its work on containment laboratories for the bacteriology and pathology departments in the main hospital. Everything required for the build was shipped out from MAT's UK headquarters and assembled on-site by the local skilled workforce.
MAT provided all the internal structure for the new aseptic suite, which was fully vinyled to give an impervious finish. This and other services, including BMS controls, air-handling systems and ductwork, were all necessary to establish and maintain European standards concerning aseptic preparation of cancer medicines.
All areas are fully air conditioned through a new air handling plant, and filtered using new terminal HEPA filters. Air change rates were calculated to meet the specific design conditions required to achieve the recommended background criteria. The suite has one isolator, with provision for a second unit, and has been built to comply with current European cleanroom standards.
The suite is designed to allow the safe transfer of the components of the cancer medicines as they progress from the starting material to the final preparation.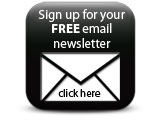 The pharmacy department at Mater Dei designed an appropriate workflow to ensure the risk of cross-contamination or dispensing errors are minimised as much as possible. The starting material is brought into the support area for unpacking and disinfection with alcohol. The preparatory materials enter the isolator room through a transfer hatch, to be compounded in the isolator cabinet. The final preparation leaves through a separate transfer hatch, and is returned to the support area for release by the releasing pharmacist before being taken to the holding bay ready for dispatch to the ward area. This complex, detailed procedure ensures the safe handling of these potentially dangerous medicines, and their timely dispatch to the patients who need them.
Companies