Medicinal cannabis: Primed to grow
Hi Tech Manufacturing | Regulatory
Trevor Schoerie, MD at PharmOut, explains the regulatory and design requirements for environmentally controlled facilities for medicinal cannabis in Australia
Given the high costs of running indoor facilities as well as compliance costs, greenhouses are likely to be the most commercially viable model
Growing cannabis for medicinal products is being likened to the 'dot-com' boom. The US, Canada and Australia are leading countries in the marketplace with several investments in both cultivation and manufacturing facilities. Experts estimate that US cannabis sales will reach US$20.2 billion by 2021 and could rocket to US$50 billion by 2026 while world consumption is said to reach $500 billion by 2029. The potential of the market for medicinal cannabis products is huge and investors are seeking advice on how to get a piece of the pie.
The cultivation of medicinal cannabis was legalised in Australia in October 2016; it has been a hot topic within the industry ever since, with discussions only intensifying after January 2018 when the Federal Minister of Health, Greg Hunt – responsible for the Therapeutic Goods Administration (TGA) – announced the intent to approve the export of Australian medicinal cannabis products.
GMP standards apply primarily to pharmaceutical cleanroom environments, which will be relevant to any "pure" indoor cultivation or manufacturing activities
Since the switch from a Schedule 9 (prohibited) substance to a Schedule 8 (controlled) substance, many companies have moved quickly to try and get a piece of the market share. This race has been conducted with a surprising degree of investment given the large number of unknowns. Thus far, the evidence for the therapeutic effects of medicinal cannabis has been limited; the local demand for product, low; and customer access restricted to patients within special access schemes or clinical trials.
Currently, there are two recognised options for supplying medicinal cannabis in Australia, namely:
Option 1: Supply under the Special Access Scheme (SAS). This involves the supply of a pre-evaluated but unregistered and unapproved therapeutic good to a patient. Individual SAS applications for patients are raised by qualified medical practitioners and the requests evaluated on a case-by-case basis by the TGA. While SAS provides a controlled pathway for patients to receive otherwise unavailable medicines, it is considered more as an exceptional circumstance rather than a routine procedure.
Option 2: Supply via manufacture under a GMP manufacturing licence: the most relevant route for supplying product to the local and international markets is for companies to obtain a TGA GMP manufacturing licence, however, it is just the first part of a long list of requirements, all of which need careful consideration.
Legal framework
Grow and production workflow
Given that the manufacture of – and patient access to – medicinal cannabis products are jointly managed by both the Australian Government as well as the individual states and territories, there are, unsurprisingly, a myriad of additional licences and permits required by each potential cultivator or manufacturer before any GMP manufacturing activities can commence.
Under the Narcotic Drugs Amendment Act 2016 (NDAA), cultivators and manufacturers are required to obtain a licence from the Office of Drug Control (ODC) as well as a Schedule 8 Poisons licence from the respective state government before they can cultivate cannabis plants, produce dry flowers for resin production or produce cannabis extracts for manufacturing medicinal cannabis products.
Additionally, if Australian investors want to play the export card, they are required to list their products on the Australian Register of Therapeutic Goods (ARTG) and obtain a permit from the ODC. Furthermore, exporters must also declare that they will prioritise the local supply of product over demands from the foreign market.
If investors also want the option to import (be it seeds, tissue cultures or plants), the material must undergo extensive biosecurity decontamination and quarantine measures via border protection agencies and the Federal Department of Agriculture. Licensing is not the only challenge to think about: an appropriate facility design and location forms a critical part of licence and permit applications. Investors must provide a site plan that demonstrates how the land will be used as well as a floor plan of the facilities where the proposed licensed activities will be undertaken.
The good manufacturing practice (GMP) standards of the Pharmaceutical Inspection Convention and Pharmaceutical Inspection Co-operation Scheme (PIC/S) do not apply to the cultivation and harvesting of cannabis plants themselves, only for the production of the dry flower, active pharmaceutical ingredient (API) or the finished dosage forms of the medicinal cannabis product.
GMP standards apply primarily to pharmaceutical cleanroom environments, which will be relevant to any "pure" indoor cultivation or manufacturing activities. Broadly speaking, common facility requirements can be broken up into two distinct categories: cultivation and production, and manufacturing.
Facility design
The GMP manufacturing line typically starts at extraction and so hygienic material is generally not required for greenhouses
Internationally, it is recognised that facilities need to make room for the provision of both a 'grow house' for cultivation and production as well as a 'head house' for the manufacturing processes. In Australia, the diverse nature and location of the facilities within the industry has selected a preference for 'modular' and 'prefabricated' facility designs. These allow for maximum flexibility and a large range of production capabilities that can cater to both research and development, and pilot plants as well as large scale production.
Monitoring temperature and humidity is crucial for the success of a medical cannabis growing facility. For temperature, the estimated "ideal" growing condition is between 25 °C to 27 °C (or a more practical range of 20 °C to 30 °C) with a 5 °C overnight temperature drop. The relative humidity range is between 40% to 50% (dependent on the strain) while carbon dioxide (CO2) is 1400 ppm.
Such conditions do not exist naturally in Australia and so there is always the measure of an artificial environment to approximate ideal growing conditions that serve to maximise yield. Air handling units (AHUs) can be used to accurately control these parameters, though a number of different systems are available, depending on the differential required against the climatic conditions of the region. For example, some simpler systems such as adiabatic pads can be used to side walls, but the greatest control is offered through air handling HVAC systems, albeit at a greater expense. Movement of the air in the greenhouse is also critical; fans are installed to do the job. Greenhouses are generally well ventilated to exhaust air as required.
In Australia, the GMP manufacturing line typically starts at extraction and so hygienic material is generally not required for greenhouses. Facilities with such hygienic materials are required from the extraction step onwards, including for primary processing, and primary and secondary packaging. If exporting, growers must be aware of the GMP standard requirements of the country to which the product is exported. In concert with suitable site selection, investors must also provide detail on critical security measures that will be in place to prevent unauthorised access to the site, including:
Access control, based on user-defined risk
Intruder resistance, through physical and technological measures
Crop integrity, ensuring correct number and strains of plants
Detection and response, minimising the effect of a serious incident
Procedural security, in operational practice
Disposal and destruction, controlling the (high) diversion risk
Transportation, through risk- appropriate arrangements
Given the value of the stock at hand however, it is in the best commercial interest of investors and insurers to maximise the protection and monitoring of facilities well beyond the minimum requirements; it is not uncommon to install 360-degree panoramic cameras around the facility as well as within each room and implement laser monitoring for the site perimeter and seismic vault detection systems for the vault.
Contamination control
Growing four cannabis plants consumes about 4,350 watts, the same quantity of electricity as 29 refrigerators
Contamination risks from medicinal cannabis products and materials to the Australian environment are considered relatively low in comparison to many other products, however investors must consider the following potential sources:
Hemp pollen or other male cannabis plants need to be prevented from fertilising female plants and producing unwanted seeds or uncontrolled strains Pest and vermin contamination should be controlled with clean controlled store rooms and pest control programmes
Foreign material during processing such as machines parts, plastics and rubber must not be present in the product
Mould growth from wet storage is difficult to sanitise and plants need to be stored in well ventilated grow/dry/store rooms
Cultivation practices – pesticides, chemical fertilisers and other pollutants must not leach into the product itself
For finished products, careful selection and handling of final containers, selection of quality materials, use of pharmacopoeia ingredient and excipient (if mixing) and good filtration techniques
Procedures based on GMP and good agricultural and wild collection practice (GACP) principles can help to mitigate risks. Investors should consider including raw material and packing testing as well as stability trial monitoring for mould on bud products. The bottom line for a medicinal cannabis facility to be "designed for success" is that cultivators and manufacturers need to make careful and strategic investment choices not only in the planning of the facilities but also in fulfilling the regulatory requirements.
In Australia, the cost of establishing and maintaining an ODC licence is equivalent to the North American models, however the cost of obtaining and maintaining a TGA manufacturing licence is not. As the TGA views medicinal cannabis as another medicinal product, there are associated ongoing GMP compliance costs, such as building pharmaceutical grade facilities, obtaining a GMP licence, hosting TGA inspectors; establishing a quality system, validating software and equipment within the facility, etc.
According to data pooled from indoor cultivation facilities in North America, growing four cannabis plants consumes about the same quantity of electricity as 29 refrigerators, with 1 gram of dried bud per square metre requiring about 4 kWh of electrical energy. Given the operational cost of indoor facilities and the compliance costs, greenhouses are likely to be the most commercially viable model. While the cost of obtaining and maintaining GMP compliance is high, the thoroughness of the regulatory regime will arguably stabilise and catapult Australia medical grade cannabis as potentially the best in the world.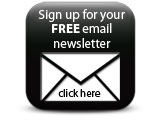 Given that the initial patient groups in Australia include children with severe epilepsy, industry professionals must ensure that the appropriate infrastructure is in place to consistently provide safe and efficacious products.
Companies