Medivant adds manufacturing capacity to help at risk group for COVID-19
Medivant Healthcare has planned an expansion to production of cardiac-related generics as people with heart disease are in the higher risk group for coronavirus-related illness
It's a crisis most people and patients never know about and coronavirus (COVID 19) is likely to make it even worse. There is a shortage of many of the most common generic drugs in our nation's hospitals and urgent care centres. The numbers are scary and surprising.
60+ drugs are on the FDA's drug short supply list; many for more than 5 years
In addition, more than 80% of hospital drug shortages are injectable generic drugs that cost less than $10
80% of hospitals have even increased spending due to drug shortages
Medivant Healthcare is building a new expansion in the US. The company's new capabilities will have the capacity to produce 40,000 vials of product per shift in the Phase One build-out of its 33,000 sqft lab and manufacturing facility in Chandler, Arizona.
People with heart disease have been shown to be in a higher risk group for developing a serious illness related to coronavirus. As more of these heart patients need medical support, the need for generic drugs that are already in shortage will be unimaginable.
Medivant Healthcare's new facility is a full-scale cGMP plant which will begin creating single dose liquid vials between 1 ml & 10 ml for use in hospitals. Medivant Healthcare plans on producing more than 20 generic molecules which will be available for purchase by hospitals, surgical centres, emergency centres, and some doctors' offices.
Pandemic measures
To help the healthcare system to handle drug shortages, Medivant Healthcare, a boutique cGMP, is prioritising the production of cardiac patient-focused generic drugs, which include Labetalol, Metoprolol, Diltiazem, and Calcium Chloride.
Medivant Healthcare's sole purpose is to fill this generic drug shortage void using a fully automated facility, up to 24 hours a day if needed, with minimal human intervention.
"Take the simple example of the local anaesthetic, lidocaine, which has been used consistently by hospitals for nearly 50 years," said Viraj Gandhi, the principal shareholder at Medivant Healthcare. "There are huge shortages of generic medicines like lidocaine because there is not enough capacity to meet the demand for the widespread applications of these drugs in hospitals and other healthcare centres.
All the drugs Medivant Healthcare intends to manufacture were on FDA's shortage list even before the present health emergency. Recent news reports estimate that COVID 19 may generate close to five million new hospitalisations over the course of this year, which may stretch an already stretched supply chain.
The problems of shortages are expected to increase if the above were to happen. To become a part of the solution, Medivant Healthcare is gearing to go live by mid-April and has also amended its product list so that it manufactures products that they anticipate to be in demand during crisis time.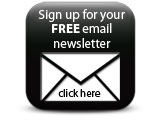 Group Purchasing Organisations (GPOs), which sell products in bulk to hospitals nationwide, have already begun discussions with Medivant Healthcare and are expressing excitement that the company will help fill a major need in the market.