Meet Validair at Cleanroom Technology Conference 2019
The British company will offer advice, discuss requirements and provide insight into monitoring solutions at the event in Birmingham
The popular handheld TSI
AeroTrak 9306 particle counter
Validair, the British monitoring solutions specialist, is exhibiting at the Cleanroom Technology Conference 2019. The event highlights best practice and regulations in cleanroom design and operation —a context ideally suited to Validair's cleanroom expertise as well as its industry-leading environmental monitoring solutions.
On the Validair stand No. B8, the company will offer advice, discuss requirements and provide the insight of the full complement of its professional team. The team comprises technical experts and managers from Malvern-based Validair Monitoring Solutions Ltd (VMSL) and Darlington-based Validair (Euro) Ltd (VEL).
Also on display at the Validair stand will be a number of particle counter products from TSI, including demonstrations of the lightweight TSI AeroTrak 9306 Handheld that measures up to six channels of simultaneous data.
Suitable as a stand-alone or integrated solution, the best-in-class TSI AeroTrak 9510 Portable particle counter will also be on the show, alongside the TSI AeroTrak 7510-01 Remote particle counter, and some innovative in-transit data loggers. Validair is a TSI Gold Sales Partner.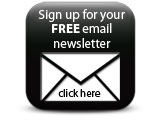 The Cleanroom Technology Conference 2019 takes place on 21-22 May at the National Conference Centre near Birmingham, a venue that is famously the home of the National Motorcycle Museum.
Featured Companies