Mercury Systems opens Advanced Microelectronics Centre in Hudson, NH
Design and Build | Hi Tech Manufacturing
Expands manufacturing of RF/microwave and other advanced microelectronics technology for the defence industry
Mercury Systems, a provider of Big Data processing systems for critical commercial, defence and intelligence applications, has opened a new Advanced Microelectronics Centre (AMC) in Hudson, New Hampshire in the US.
A state-of-the-art, 72,000ft2 design and manufacturing facility for RF and microwave technologies with 12,000ft2 of cleanroom space, the new AMC complements the company's existing AMC located in West Caldwell, NJ.
Mercury Systems says the combination of design and manufacturing capabilities in each facility provides 'one-stop shopping' for customers in the defence industry who need to reduce their supply chain complexity and lower risk.
'Our new AMC helps drive innovations in RF and microwave technologies that can be leveraged by prime contractors to deliver critical capabilities to our warfighters,' said Mark Aslett, President and CEO, Mercury Systems. 'Combined with our existing centre in New Jersey, we see the AMC as both a scalable and redundant design and manufacturing solution that gives our customers a second-source manufacturing site internally, for the first time.'
Kevin Beals, Vice President and General Manager of Mercury's RF & Microwave Solutions Group, said the company had invested extensively in the key automation, manufacturing, and automated test capabilities which are needed to support many defence projects.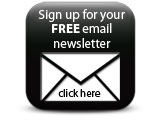 'We have scaled our RF/microwave and other electronics design and manufacturing capabilities to take projects from prototype to low rate initial production to full-rate production, making Mercury a better alternative for advanced microelectronics solutions. Further, we have seasoned engineering staff co-located with manufacturing, enabling designs to transition smoothly and efficiently from development to production.'
Companies