Micro-Fresh to combat spread of MRSA
Monitoring | Design and Build | Microbiology
Active ingredient uses a tri-modal action to kill bacteria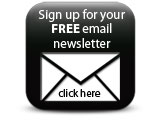 A UK inventor has created a product that he claims will stop the spread of super bug MRSA in hospitals, schools, nurseries, offices and all public areas.

Micro-Fresh is formulated to restrict the growth and re-growth of bacteria, such as MRSA, Salmonella, Listeria, E. coli, Legionella, fungi, mould and algae, by up to 99.9% within 24 hours of application, using nano-technology and a natural antimicrobial.

According to Byron Dixon, product creator and founder of Corium Solutions, based in Leicester, tests have proved that the active ingredient in the product is one of the most effective antimicrobial additives available, resulting in zero tolerance of all germs, especially MRSA. It can be applied to any products and surfaces causing the functions of bacteria to break down, thus preventing bacterial growth.

The active ingredient combats microbes in a 'tri-modal' action by disrupting cell metabolism and inhibiting both respiration and cell division (reproduction), the company says.

Micro-Fresh can last the lifetime of a product by inserting a pellet into plastics at the manufacturing stage; or the shelf life is 12 months if the spray application is used.

The company is already supplying Micro-Fresh to furniture stores, footwear manufacturers and for use in household goods and Dixon is confident that talks with the UK Health Service to use Micro-Fresh against MRSA and with computer hardware and telecoms manufacturers to stop MRSA in offices will make progress.


Companies