Micronclean launches custom-made sterile packs
New offering expands the Microndevices sterile pack range and includes a 'pack-and-irradiate' service
Do you have a pharmaceutical product which requires a range of compounding equipment to manufacture?
Would it improve efficiency if all components were in one pack, ready to use?
Micronclean will work with you to develop a custom package to meet your needs. Micronclean provides a range of pharmacy compounding components with compatible luer lock fittings, including:
Syringes in seven sizes
Dispensing pins (spikes)
Drawing up needles
Fluid connectors
Filter needles
Pens
Labels
Waste bags
Light inhibiting bags
All packs available either double or triple bagged.
Pack and Irradiate Service
Do you have a requirement to have items used in your compounding area cleanroom-packed and irradiated?
Micronclean now offers a 'pack-and-irradiate' service with several benefits:
Items prepped and packed in a validated ISO class 6 / EU GMP grade C cleanroom
Validated packaging either double or triple bagged
Validated gamma irradiation process
Micronclean's extensive logistics network used for optimum irradiation turnaround
Optional bioburden assessment of packs
Micronclean Sterile Packs
Micronclean's sterile packs cleanroom, located in Skegness, UK, is a state-of-the-art medical device cleanroom meeting ISO 14644-1 Class 6 and EU GMP grade C.
The company is the leading supplier of pharmacy compounding packs in the UK and have a dedicated product development team working with end-users to create new products designed to improve efficiency, quality and compliance.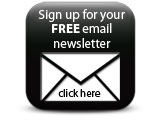 If you have a requirement please contact Micronclean's Medical Device Technical Specialist Philip Borrington to discuss vial phone cal—01754 767377—or email philip.borrington@micronclean.co.uk.
Featured Companies