Millennium International completes Class 100 cleanroom
Millennium International has announced completion of a 1,050 sq ft Class 100 cleanroom as an expansion of its existing 9,500 sq ft facility in Lee's Summit, Missouri, in the US.
With the new clean room, Millennium now has the increased capability to perform full tab bonding and repair, bonded glass repair and replacement, filter glass, polarizer and diffuser repair and replacement, and complete LCD repair.
Commenting on the expansion, Claude Peoples, VP, sales and services, Millennium International, said: "We are pleased with the addition of a Class 100 cleanroom to our facility. [It] allows us to offer expanded capabilities related to custom ruggedised LCD solutions for commercial, corporate and military aerospace applications."
Peoples added: "This room ensures that repairs of all the units we work on are handled in a controlled environment and reduces the chance of contamination due to dust and particle complications."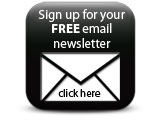 Additional capabilities include: Back light repair and replacement, complete vertical integration to support repair of LCD primary flight displays, standby displays CDU, and MCDU displays.
Companies