Mobidiag inks agreement with Ginolis
Finnish molecular diagnostics company implements Ginoli's cutting-edge production lines for new infectious diseases test cartridges due to enter the market mid-2018
Ginolis Ltd, a specialist in assembly automation and high-precision liquid handling solutions, has signed an agreement with Mobidiag Ltd, a Finnish molecular diagnostics for infectious diseases company. The agreement will see Mobidiag implementing Ginoli's cutting-edge production lines to answer growing needs in molecular diagnostics for routine use. The new technology anticipates the production of upcoming Novodiag test cartridges.
"The innovative Novodiag cartridge has been developed at Mobidiag thanks to the combination of multidisciplinary teams and expertise," said Tuomas Tenkanen, Mobidiag CEO.
The cartridge includes state-of-the-art technologies such as qPCR and microarray, bringing with them some specific requirements and constraints.
Launched in December 2017, the new Novodiag solution has been designed to direct analysis of a patient sample placed in a disposable cartridge. The test delivers comprehensive results in about an hour, compared to days with well-established culture methods.
"We needed to successfully automate our processes and move from a small scale production capacity to industrial volumes without compromising quality and costs," Tenkanen explained. "Thanks to its cutting-edge modular platforms and expertise in diagnostics processes, we are confident that Ginolis will bring the most relevant solution to support us in our growing activity."
Mobidiag claims the new test cartridges help make treatment decisions faster and more accurate, avoiding for example the unnecessary use of antibiotics.
The new development also tackles the growing antibiotic-resistant bacteria worldwide. "With rapid tests and high-capacity production lines, Mobidiag is able to respond to rapidly growing requirements for infection diagnosis, including antibiotic resistance," the company said.
Novodiag cartridge is currently under development and planned to be released in mid-2018.
Automation platform
The manufacturing solution developed for Mobidiag is based on Ginolis' modular Xanthia automation platform.
Featuring a compact and modular design, it allows for high quality automation within a small footprint, saving valuable space in the clean room environment.
In addition to Ginolis' patented dispensing technology, the line is equipped with laser welding, precision assembly, ultrasonic welding and line confocal imaging (LCI) for quality inspection.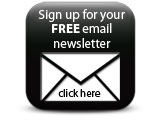 "The demand for molecular diagnostics is on the rise and we are proud to continue our long-standing cooperation with Mobidiag. Both companies share a dedication to innovation and high quality", commented Ginolis CEO, Teijo Fabritius.
Companies