Mystaire launches Latitude Series C Filtered Hoods
Latest product by the US manufacturer features rear wall pre-filter and HEPA filtration
Mystaire, a US manufacturer of environmental safety and air pollution control products, has released the Latitude Series C Filtered Hoods. The new launch aims to provide biotechnology and pharmaceutical companies with an important safety solution when handling potentially harmful chemicals in particulate and/or liquid forms.
Latitude has been designed to maximise user accessibility and incorporates redundant filtration for added safety and easy maintenance.
Featuring rear wall pre-filter and HEPA filtration, the new design pulls potentially harmful particulate away from the operatorís breathing zone in an even horizontal airflow path, increasing particulate and vapour capture.
The Latitude Series C Filtered Hood incorporates the Saf-T-Zone filtration system that isolates the pre-filter and main HEPA filter during filter change out. It continues to operate and provide containment during main pre-filter and HEPA filter replacement.
The EverSafe microprocessor controller is standard on every Latitude Series C Filtered Hood.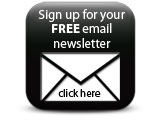 Monitoring the complete filtration system constantly, EverSafe alerts the end user, with audible and visual alarms, if airflow or filter problems occur during operation.
Companies