NASA tests Orion spacecraft in cleanroom without a roof
Astrotech develops concept for Vehicle Assembly Building at Kennedy Space Centre
The key to the cleanroom concept is two 10ft high walls of filter-equipped fans positioned 30ft apart to push and pull the air in one direction across the capsule, keeping particles from settling on the surface of the spacecraft. Pic courtesy of NASA
A cleanroom does not necessarily need a roof, as NASA is finding out as it tries out a design that could be assembled around the Orion spacecraft as it is prepared for launch in the Vehicle Assembly Building (VAB) at Kennedy Space Centre in Florida, US.
The key to the concept, developed by Austin, Texas-based Astrotech, is two 10ft high walls of filter-equipped fans positioned 30ft apart to push and pull the air in one direction across the capsule, keeping particles from settling on the spacecraft's surface.
The cleanroom does not have a roof. Pic courtesy of NASA
A set of clear walls completes the box, but there is no ceiling. This is important because engineers want to use the large cranes already in the VAB to lift the Orion spacecraft and its shell into place as it is assembled on top of the Space Launch System rocket. If they had to build a cleanroom with its own crane, it would cost much more.
"The guys over in the Operations and Checkout Building are using this and that's what gave us the idea," says Doug Lenhardt, an engineer with NASA's Ground Systems Development and Operations Program. "It's pretty innovative, so we'll see if it works."
The test, which involves a room built around a full-scale Orion model, has been running for two weeks on the floor of High Bay 3 in the VAB and will continue for another two to three weeks.
"The results have been encouraging," says Lenhardt. "We don't have the full story yet, but it's been encouraging."
The demands of a cleanroom in the VAB are not nearly as strict as those in the Operations and Checkout Building hangar where the Orion capsule will be built. In fact, the technicians in the O&C are already working with a similar setup to build the capsule components into a working spacecraft. Because even a slight contaminant can create problems inside a capsule, the O&C's entire high bay is kept to high cleanliness standards with the area around Orion given an extra layer of protection.
In the VAB, the requirement is to keep visible contaminants, such as specks of dirt and dust, off the outside of the capsule. This may not sound like a big deal for something that will be exposed to space, but an earthly bit of pollen or sand or even a human hair can confuse a star tracker, lead to a build up around an exhaust port or block a thruster.
And there are plenty of particles looking for a place to settle in the VAB, especially when the doors are open and wind is swirling around.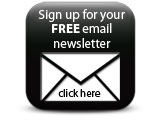 "Conditions in the VAB are bad. It is much worse than being outside," said Walt Turner, senior integration engineer with Sierra Lobo. "It's like we have a dust creator."