NGS Cleanroom Solutions builds Irish life sciences cleanroom
The UK-based company has finished construction of an ISO Class 8 cleanroom in Ireland
The ISO Class 8 cleanroom in the Irish facility
NGS Cleanroom Solutions has finished construction of an ISO Class 8 cleanroom. The contractor provides a full range of cleanroom solutions, from concept to completion.
The UK-based company was responsible for the construction of a 950 sqm cleanroom for a Global Lifesciences Company based in Shannon, Ireland.
A Hybrid Puracore Clean Room System with a drop-in grid ceiling was used for the manufacture of the ISO class 8 cleanroom. The Puracore system consists of honeycomb panels, skinned with aluminium sheeting and finished in white PVC. All joints are flush making the system ideal for reduced particulate contamination and allow for heavy cleaning.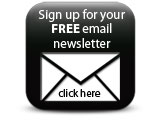 The cleanroom went from concept to design, construction and commissioning in less than 8 months.
Companies