New Canadian food safety rules: win-win for business and consumers alike
The rules focus on improving Canada's market access, prevention of contamination, and traceability for faster removal of unsafe products from the marketplace
In a move to make Canada's food safety system stronger, the government has amalgamated the 14 sets of product-specific regimes for meat, fish, agricultural products, and other food categories, into one regulation, called the Safe Food for Canadians Regulations (SFCR). The consolidation of these rules is hoped to reduced the administrative burden on businesses.
After six years of extensive consultation on the proposed regulations, the Canadian Food Inspection Agency (CFIA) have brought the regulations into force on 15 January 2019.
Trade implications
However, the new regulations do more than just transfer all the rules to one location. They were also designed to be consistent with international standards to help create greater market access opportunities for Canadian food products.
The United States has recently made it a requirement for all Canadian businesses that export food to meet their new food safety standards. The SFCR will also permit Canadian food businesses to acquire a licence that demonstrates that they meet the requirements under the US Foreign Supplier Verification Programme. This will enable the business to continue trading with the United States.
The regime includes a number of new and expanded provisions and powers, including those related to trade, both international and interprovincial, of "food commodities".
Internationally, by aligning Canada's standards more closely with those in other countries, and by allowing the CFIA to issue export certificates, the new rules aim to facilitate better international trade.
Intranationally, food businesses that import or prepare food for export or to be sent across provincial or territorial boundaries must also now have a licence.
Lawrence MacAulay, Canada's Minister of Agriculture and Agri-Food, said: "The Safe Food for Canadians Regulations are consistent with international food safety standards, and position Canadian food businesses to be more innovative and competitive, both at home and abroad. They represent a vital step towards achieving our Government's trade target of growing agriculture and food exports to C$75 billion by 2025."
A preventative focus
While the rules provide a detailed licensing or registration regime for trade, this also applies to related activities, such as traceability and preventive controls. Prevention and faster removal of unsafe food from the marketplace were stated by CFIA to be another focus of the new regulations.
Businesses are now required to have preventive controls that outline steps to address potential risks to food safety and to trace their food back to their supplier and forward to businesses who bought their products.
Even imported food will be subject to the level of food safety controls as food prepared in country. The importing body will need to identify all potential risks to food safety and explain the steps to control these risks.
When the situation arises where preventative measures have failed, this increased visibility, and concurrent traceability, will allow faster removal of contaminated products from the shelves.
This is the first time in Canadian history that food traceability will have the force of federal law behind it.
Enforcement
While some requirements enter into force immediately, others will be phased in over the following 12-30 months, depending on the food commodity, type of activity and business size. Business owners are being encouraged to consult the sector-specific timelines on the CFIA website to determine if and when new requirements apply to them.
The new licensing and compliance requirements present significant operational adjustments for manufacturers, distributors, importers and retailers of food products, and will continue to do so in the months to come.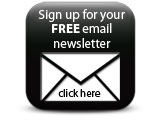 In a country that already touts its high standard of food safety, how much of a difference can these new measure make?
Companies