New Spirax Sarco facility will manufacture clean steam system components
Product assembly is completed in the company's first dedicated ISO 7 cleanroom
Spirax Sarco's Group Chief Executive Nick Anderson cuts the ribbon to open the new facility in Cheltenham, with Ian Farnworth, Group Supply Chain Director and Paul Oakley, UK Supply Director
Spirax Sarco, a UK specialist in steam management systems and peristaltic pumps and associated fluid path technologies, has unveiled a dedicated UK clean steam manufacturing facility at its headquarters in Cheltenham, Glos., in the UK.
The new 1200 m2 factory will be used to manage the production of Spirax Sarco's comprehensive range of clean steam system components, including BT6-B, BTM7 and BTS7 thermostatic steam traps and clean sample coolers – with many more products to follow.
The firm has made a 'significant investment' in the facility, which builds on its credentials as a clean steam pioneer, dating back to the 1980s with its development of the original BT6 clean steam trap.
The state-of-the-art facility manufactures only stainless steel products to eliminate the risk of cross contamination of ferrous and non-ferrous metals. Product assembly is completed in the company's first dedicated ISO 7 cleanroom – the default classification for medical device packaging – and one of several segregated testing, cleaning, and packaging locations which further avoid the risk of contamination.
Our new factory underlines our commitment to helping process businesses to achieve the best possible quality of clean and pure steam
As well as offering full traceability and certified validation of the materials used to manufacture each product, the new facility will also enable Spirax Sarco to significantly improve the availability of its clean steam technologies and the associated technical and sales support. The new production line will help customers meet the most demanding of industry standards and guidelines and ensure a productive and reliable steam system, the firm said.
The facility, which has also opened its doors for customer visits, will enable Spirax Sarco to continue to support process-led businesses with the design and supply of steam systems tailored for individual requirements.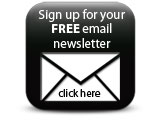 On opening the new facility, Spirax Sarco's Group Chief Executive, Nick Anderson, said: 'We understand the quality issues our customers need to consider when they invest in clean steam systems. Our belief is that organisations operating in the healthcare and pharmaceutical, and food and beverage industries should be able to guarantee quality, service, and traceability of all clean and pure steam products from a single point of supply. Taking these needs into account, our new factory underlines our commitment to helping process businesses to achieve the best possible quality of clean and pure steam.'
Companies