New cleanroom training centre in Switzerland
The centre represents first major project by the German Cleanroom Academy outside Leipzig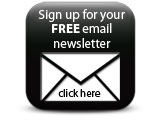 German cleanroom academy, Reinraum-Akademie GmbH, has opened the Clean Experience Showroom in Switzerland, designed to promote the exchange of knowledge and networks in the cleanroom industry. The new meeting and training platform, located in central Wangen an der Aare, is now available to all suppliers, users and other interested persons.
Switzerland is one of the fastest growing markets for cleanrooms and needs a convention centre at which industry seminars and events can be held, says the Academy. With a specially equipped pilot plant and training centre, it can be used for hands-on training of cleanroom personnel in practical aspects of working in a cleamroom. The centre is a limited liability company, governed by Swiss law and managed by Reinraum-Akademie's Managing Director Frank Duvernell.
It also houses an exhibition area with 36 exhibition booths where companies can showcase products and network in a relaxed setting. The company says the showroom concept has already proven itself in the Cleanroom Academy in Leipzig.
The Cleanroom Academy plans to hold regular seminars, workshops, expert meetings and practical training in Wangen an der Aare. In addition, it is co-operating with the Swiss Contamination Control Society (Swiss CCS), which will hold its Autumn meeting in the showroom.
The first teaching seminar on the theory and practice of cleaning, will be held on 12-13 November 2013.