New conference puts infection prevention and control in the spotlight
Building Better Healthcare and Cleanroom Technology offer insight into future challenges and the best solutions
Infection prevention and control in hospital and clean room environments will come under the spotlight at a new conference in May.
Infection Prevention and Containment - Preparing for the Next Crisis is being organised by Cleanroom Technology and Building Better Healthcare to provide an overview of the likely future trends and the possible solutions.
Every year it is estimated than 4.1 million patients acquire healthcare associated infections across Europe, and an increase in resistance to antibiotics, together with a lack of new antibiotics in development, is a cause of growing concern for healthcare institutions.
This one-day conference and exhibition will look at the loss of antibiotics and the future impact on the prevention of infections in hospitals.
To be held at The Belfry Hotel in Nottingham on 12 May, the conference will feature a variety of speakers focusing on topics including:
Hand hygiene - Best practice in preventing staff-to-patient contamination, compliance, training and monitoring
Consumables - Ensuring your cleaning regime is effective
Garments and gloves - Do you have the right clothing grades for your needs and budgets?
Water treatment - Preventing water-borne infections, including Pseudomonas and Legionella
Cleaning regimes - Getting effective results from declining budgets
Room sterilisation - Practical considerations and cost effectiveness
We are now looking for papers and potential speakers for the event. To register your interest, please email jom@hpcimedia.com. There are also opportunities for exhibitors and sponsors. Contact alib@hpcimedia.com or damienw@hpcimedia.com for details.
Jo Makosinski, spokesman for Building Better Healthcare, said: "Healthcare associated infections are one of the most-important issues affecting the sector and, with a dwindling availability of effective antibiotics, hospitals are having to look for new and innovative ways of dealing with the problem.
"This conference will outline the likely future challenges and provide delegates with an insight into the actions they can take to protect patients, staff and visitors from potentially-life-threatening infections. It is a must for all those in charge of infection prevention and control within health and care environments."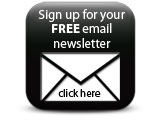 Click here to register your interest, speak at the conference, or for any other information about opportunities at the event.