New enclosure for better installation and inspection speeds
New sloping design from Hawke International avoids drop hazards and accumulation of contaminants
The new EA (Easy Access) range of enclosures for harsh and hazardous environments from Hawke International pioneers a new sloping design.
The design has been rethought from the ground up to ensure high productivity in installation and subsequent inspection regimes, providing assured electrical safety, projects in oil and gas, pharmaceutical and energy sectors.
Increasing hand access is the key to ensure faster installation. The EA enclosures provide up to 55% more wiring space than some alternatives, while a turned-out sealing face allows spanners easier parallel access to gland locknuts.
Glands are fitted via the base as per industry best practice. A 3mm gland plate or sheet steel for on-site punching can be chosen.
Faster inspection is facilitated by the cut-a-way side walls, not impeding good vision of all wiring. Retaining pins prevent the removable hinged lid from becoming drop hazards.
Contaminants that may cause corrosion naturally spill off and are less likely to adhere to the surface of a sloping lid.
A single piece gasket provides superior sealing performance with multiple lid fixing points ensuring sealing compression is equal around the unit, further preventing any ingress potential.
Made from high grade stainless steel AISI 316L, the Hawke EA enclosure range is certified for Exe Increased Safety for use in Zone 1/2, 21/22: ATEX / IECEX / EAC TC RU / INMETRO.
Complying with ISO 9001, the EA range is also subject to stringent third party tests.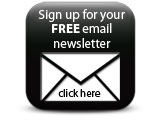 Availability in nine industry standard sizes makes for convenient swapping-out or retrofitting of existing installations.