New facility for Aston Institute of Photonic Technologies
Clegg Construction has completed work on a major redevelopment and refurbishment project for the UK University
The Ł4.5million contract involved the remodelling of existing under-utilised space and transforming it into new laboratories for the Aston Institute of Photonic Technologies, for its ongoing research into fibre optic communication.
Works included internal demolition, stripping out of existing services and the creation of new rooms and lab spaces, including a clean room. Laser safety systems, a smart lighting system, air conditioning and ventilation systems were also installed.
The works were part of a wider multi-million pound redevelopment of the entire estate at Aston University.
The scheme was challenging as we had to work within the live environment and had to minimise disruption to both students and the conferencing facility, which we were working directly underneath.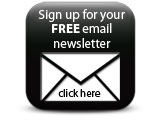 Ian Oldacre, Aston University's Director of Estates, said: "The scheme to remodel part of one floor of our Main Building has greatly improved facilities for our School of Engineering and Applied Science. It was a challenging brief because we needed to incorporate a high density of services, delivered in difficult logistics. That Clegg Construction was able to successfully main a quality finish to schedule is a credit to the company."
Companies