New laminate and sealant film with antimicrobial qualities
Reduces the threat of microbial activity for applications where hermetic seals are required
Packaging company Ampac has tested and produced an improved sealant film that includes an antimicrobial additive for product packaging applications.
The company has included in its products an antimicrobial film additive that reduces the threat of microbial activity in the Apex sealant film for applications where hermetic seals or sealing to a fitment are required.
The Apex 3953 AM sealant films are BPA-free and inhibit the growth of bacterial odours and mildew and guard against the growth of odours from microbial causes.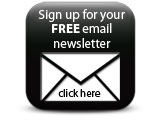 Products that could benefit from the development include food and beverage applications where products or packaging are being reused, as well as consumer products such as personal care, medical and pharmaceutical products, wipes, towlettes, and other multi-use applications.
Companies