New powder coating improves hygiene of cold rooms
Viessmann Refrigeration the only manufacturer of modular cold rooms to offer antimicrobial powder coating
SmartProtec demonstrated advanced performance in product testing
Viessmann Refrigeration, a leading European manufacturer of innovative refrigeration solutions, is strengthening its cold room hygiene package with the development of a new powder coating.
The antimicrobial coating is suitable for all surfaces – both exterior and interior walls, floors and ceilings – and is now available as standard on Viessmann's TECTO Standard and TECTO Special cold room ranges.
Viessmann's SmartProtec demonstrated advanced performance in product testing, combatting 20% more microbial strains than the company's previous coating, SilverProtec, which contained antibacterial properties alone. SmartProtec powder protection remains within the coating to ensures the hygienic protective coating on Viessmann products is maintained for longer.
Jim Whelan
'Viessmann is well known as a technology leader in high end, bespoke and uniquely designed cold rooms and stores. The new SmartProtec powder coating is the result of ongoing research and development to improve the hygiene qualities of our products by the R&D team in Germany,' said Jim Whelan, director of international business at Viessmann Refrigeration.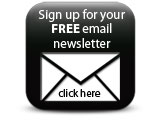 'SmartProtec powder coating is just one element of the hygiene package Viessmann offers and goes hand in hand with cleverly designed rounded corners and no gaps between panels for ease of cleaning. It's good news to be able to extend the protective life of our products.'
Companies