New range of industrial gas detectors/monitors
Quantitech has been appointed as the UK distributor for Monicon; a manufacturer of high quality fixed gas detection instruments
"This is an important addition to the Quantitech product line," says Managing Director Ken Roberts. "As a manufacturer of emissions monitoring equipment, we possess high levels of expertise and service capability in gas monitoring. In addition, many of our customers are responsible for both emissions monitoring and gas detection, so it makes sense to offer both solutions."
Founded in 1988 and based in Galway Ireland, Monicon specialises in fixed gas detection and monitoring equipment, including Atex certified instruments.
The company's sensors, monitors and transmitters are designed to monitor toxic, combustible and explosive gases in a wide variety of industrial sectors such as oil and gas, chemicals, manufacturing, food and beverage, landfill, water/wastewater and many others.
"Monicon instruments are installed worldwide for the protection of personnel, plant and the environment," comments Monicon's Head of International Sales Alan Carroll.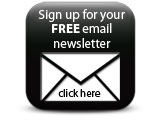 "Building on 30 years of proven quality and reliability, we now look forward to further expansion of our UK presence through a partnership with Quantitech."
Companies