New sealed edge mops for improved cleaning
Contec's new design eliminates exposed foam, removes large and small contaminants, and evenly applies disinfectant to floors, walls and ceilings
VertiKlean MAX Sealed Edge Mop
Contec has taken the VertiKlean MAX and EasyCurve Mopping Systems to the next level of clean by offering mop heads with a microfibre fabric face and sealed edges. This new design eliminates exposed foam, removes large and small contaminants, and evenly applies disinfectant to floors, walls and ceilings.
VertiKlean MAX Sealed Edge Mop
VertiKlean MAX Sealed Edge Mop is ideal for applying disinfectants to both horizontal and vertical surfaces. The unique extended flaps at the ends of the sealed edge mop pad bend to clean adjacent corner surfaces and up floor/wall junction coping. The lightweight design allows for general cleaning of ceilings, walls and floors in the most critical environments easier and safer. This durable mop features sealed edges of a single layer hydrophilic polyurethane foam laminated to polyester microfiber fabric, backed by a semi-rigid thermoformed plate that easily snaps onto a standard VertiKlean mop head frame.
Like all VertiKlean mops, the VertiKlean MAX Sealed Edge has a slim profile for cleaning in confined spaces. The ribbed microfibre material glides smoothly over floors and textured surfaces and provides superior contamination removal, while the pivoting mop head frame makes it easy to clean around door, window and filter frames, light fixtures and heavy equipment.
EasyCurve Sealed Edge Mop
EasyCurve Mop was designed specifically for critical and controlled environments. The ribbed microfibre face and sealed edge gives users smooth and easy mopping for better particle pick up and contamination removal. The combination of the curved mop face and the pivoting connector results in effortless surface contact and outstanding maneuverability, making the EasyCurve an ideal cleaning tool for ceilings, walls and floors, especially those with curved transitions between surfaces.
All components of the EasyCurve system are autoclavable, making it an ideal upgrade alternative in applications where sponge roller and self-wringing style mops are currently used.
The EasyCurve mop uses a separate 'sling' style wringer that installs over an autoclavable bucket to completely and easily remove liquid from the mop head. Since the wringer is not on the handle like traditional sponge roller mops, weight and resulting operator fatigue are significantly reduced.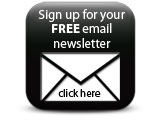 For superior cleanliness, contamination removal and disinfectant application, VertiKlean MAX and EasyCurve Sealed Edge Mops are ideal for any controlled environment.
Featured Companies