New sterile services department opens at West Suffolk Hospital, UK
A new purpose-built premises has been built at West Suffolk Hospital to bring the cleaning and sterilising of medical equipment on site
Trevor Wainwright (left) and Simon Ridgewell (right) in the new sterile services wash room. Credit: West Suffolk Hospital
The new sterile services department (SSD) at West Suffolk Hospital is officially open and fully operational after moving from the Hospital Road site, where it has been based since 1971, to the new purpose-built premises.
The hospital's SSD plays a vital role in cleaning and sterilising medical and surgical equipment. It processes on average around 96,000 sets of equipment each year, serving West Suffolk Hospital's wards, clinics and operating theatres, Newmarket Community Hospital and local Gps.
The new facility has increased capacity, with five washers compared to the previous four, a new trolley washer to replace a previously manual process, and larger capacity sterilisers equalling 28 ft3, compared to the old site's 21 ft3.
Angela Logan, SSD manager at West Suffolk NHS Foundation Trust (WSFT), said: "With brand new equipment and improved efficiency due to its proximity to the main hospital theatres, the Trust and our team has been looking forward to the very real benefits the move will bring. 
"We started moving over in October, and although the first few weeks of getting used to our new surroundings came with some challenges, staff have coped really well and now feel much more connected to the hospital."
The department has also been allocated a specialist porter, who can be bleeped via a pager to deliver equipment quickly and efficiently across the site. 
Craig Black, director of resources at WSFT, said: "With staff no longer influenced by delivery times and couriers, the service is much more efficient and can react to the demands of the busy hospital and external services. It is also easier for the department to build relationships and problem solve with the colleagues they have served from a distance for so many years, so we are so pleased to welcome the sterile services team into their new home."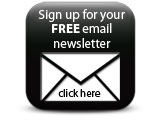 Since the move, the SSD has processed around 13,222 trays, and 10,188 supplementary items of equipment for West Suffolk Hospital and other local services.