New training course on controlling the risk of waterborne pathogens
The Water Management Society launches course covering sampling, detection and enumeration of Pseudomonas aeruginosa and Legionella pneumophila
Legionella is one of the pathogens covered in the course
The Water Management Society (WMS), based in Fazeley, Tamworth, Staffordshire, UK, has introduced a second module to its City & Guilds accredited training course, 'HTM 04-01 Water Hygiene Training: Managing and Controlling the Risk of Waterborne Pathogens in Water Systems'.
This additional one-day course will cover the sampling, detection and enumeration of Pseudomonas aeruginosa and Legionella pneumophila according to the most probable number (MPN) method. It can be undertaken alongside the existing first module or as a stand-alone course.
Topics covered in the new course will include:
Background information and problems in healthcare with specific references to P. aeruginosa and L. pneumophila
Sampling techniques: ISO 5667-1 / ISO 19458, BS 7952 and HTM 04-01
The description and assessment of aseptic technique and practical instruction and guidance for:

Sampling, testing and reporting of P. aeruginosa (MPN method)
Sampling, testing and reporting of L. pneumophila (MPN method)
The inaugural course, which will conclude with a 60-minute written exam, will be held on Tuesday, 28 November, 2017.
In 2018, there will be four opportunities to attend the two modules on successive days: 6–7 March; 19–20 June; 26–27 September; and 6–7 November.
Successful delegates will also be awarded six Continual Professional Development (CPD) points per day that they opt to attend.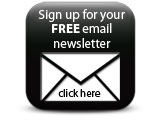 For further information, visit: https://www.wmsoc.org.uk/legionella-training-courses/all/528/